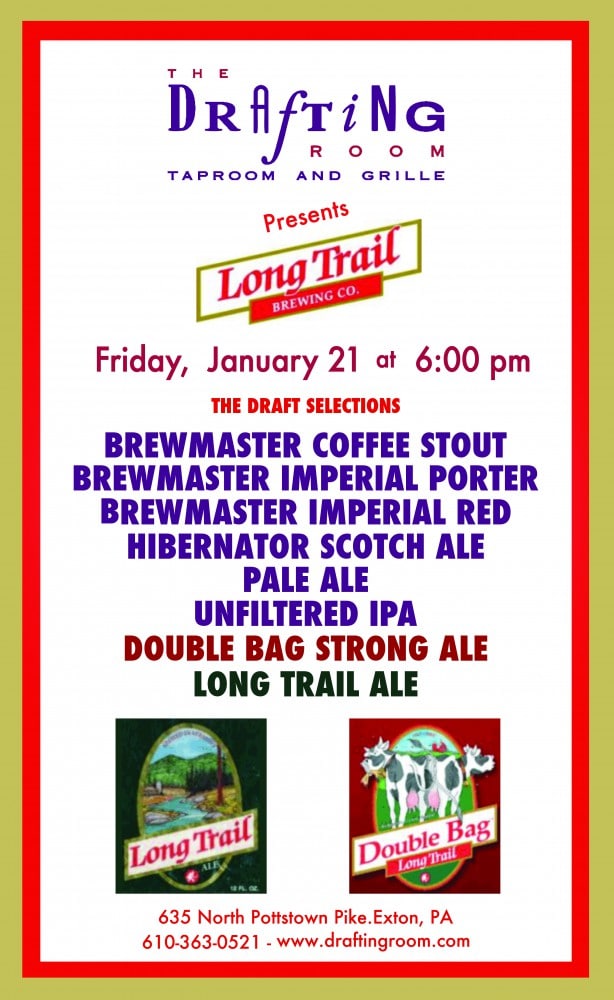 Head to Exton's Drafting Room this Friday, January 21 at 6 pm to spend an evening embracing tastes of Vermont with Long Trail Brewing Company.
Since 1989, Long Trail's produced award-winning, handcrafted ales and as of the last 20 years, is doing their own part to keep Vermont gorgeously green. Receiving the Vermont Governor's Award for Environmental Excellence in Resource Conservation, LTBC continuously focuses on environmental considerations to enhance their beer brewing processes like the reuse of resources, water conservation and recycling of materials. To virtually tour their eco-brewery, click here.
To experience their eco-friendly brews without having to travel to Vermont, including must-have varieties like their brewmaster series and limited editions (all listed to the left), don't miss out on this event, with a tap time of 6pm.
Find the Drafting Room at 635 Pottstown Pike in Exton or online at www.draftingroom.com.