Take advantage of this beautiful February weather and enjoy Kennett Square's First Friday Art Stroll this Friday, February 3rd. The majority of the shops and restaurants in the historic district are open late, with many art galleries showcasing new paintings and photographs from local artists. Enjoy dinner at one of the many fine restaurants and BYOBs or simply meander from art show to art show. Just a few of the highlights for the night include: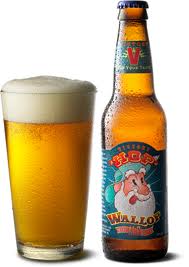 Willow on State – Showcasing three award-winning area artists. Boldly colored, edgy human-figure paintings by Admin Torres, strongly subtle cityscapes by Steve Martin, and fanciful nature-themed sculptures done with metal and hand-stitched glass beads by Kim Franklin. Jazz vocalist Michelle Lordi will be singing, the food and wine are complimentary.
Longwood Art Gallery – Featuring contemporary and abstract art by local and regional artists throughout the month. Enjoy great art, lively conversation, and wine & cheese. Their February promotion is a Free Photo Album made with conservation materials with a new framing order of $150 or more.
Flickerwood Wine Cellars Tasting Room –  Artist Chadd Everett and music with John Fazio and Charrity Nangle!  Talk with chad about his artwork and have some wine and cheese!! Pick up a bottle if you are heading to a BYOB for dinner.
Sinclair's Sunrise Cafe –  John Griggs will present his  and his unique industrial archaeology photographs. Light refreshements will be served.
Kennett Square Inn – Stroll on in for the tunes of James Sampson! Starts at 8pm
Kennett Flash – Kombu Combo Jazz with influences of African rythms and Samba style.