Diabetes is a disease that is reaching epidemic proportions nationally.
According to the CDC, 1 in 10 Americans suffer from diabetes, and by 2050, that number will skyrocket to 1 in 3. As the number of those diagnosed with diabetes in this area continues to rise, charitable funding for diabetes education becomes vitally important. Twelve local restaurants have joined together in support of diabetes care in our community by supporting The Diabetes Self-Management Program at The Chester County Hospital and Health System.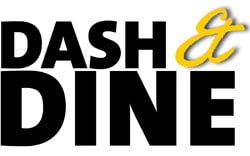 From February 21 through May 1, residents will have the opportunity to enjoy food from their favorite restaurants in the 
West Chester area
 while supporting diabetes education in the community. The Dash & Dine, part of the 
Parkway Dash 4 Diabetes
, will feature a different restaurant each week. Customers bringing in the Dash & Dine brochure on the restaurant's specific Dash & Dine Date will allow for at least 10% of their total lunch or dinner food bill to be donated to the program. Each of the restaurants will also be featuring a healthy special in addition to their menu.
A list of participating restaurants can be found at ChesterCountyHospital.org by searching "Dash & Dine." TheTownDish.com (ExtonDish.com included) is proud to act as this year's Presenting Sponsor, and we also have a complete listing of the restaurants below and a downloadable version of the event brochure (click here to download) that must be presented to your server.
Print as many as you like and enjoy all twelve restaurants; just remember to bring a copy of the brochure to each. Dash & Dine is a fun way for families and friends to support the Diabetes Self Management Program at The Chester County Hospital. This program also allows the money raised to stay within the community in order to help Chester County to become more educated in managing diabetes.
Participating Restaurants: