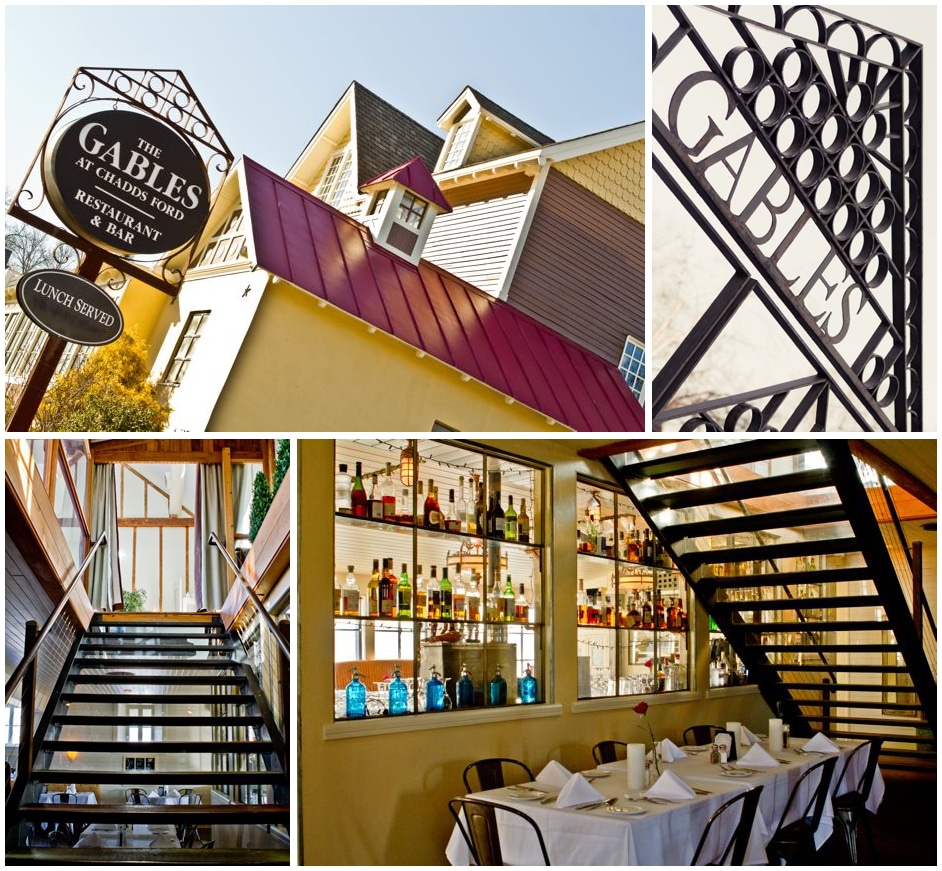 In July of 2011, Ann and Dan Kolenick had a homecoming of sorts when they purchased The Gables at Chadds Ford. Ann is originally from Wallingford and her husband Dan is from Pottsville. They had been living in North Carolina, where they own a popular seaside restaurant called McCurdy's on Moonlight Bay. We wanted to find out more about how they came to purchase The Gables, and what changes are in store for this popular fine dining spot, so we sat down for a chat with Ann.
Kennett Square Dish: What enticed you to buy The Gables?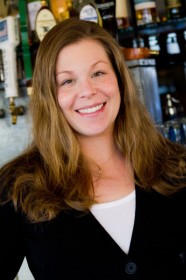 Ann (pictured, to right): Our place in North Carolina is very unique. It is on the water and has a large deck – that's a large selling point for us down there so we knew we wanted something that had some character and and was definitely unique. One of the things that drew me to The Gables was the patio. I don't know of any other places around here that have such a great outdoor dining space, so I loved that.  And then the old building – it's an old 1800's dairy barn and the banquets facility upstairs.
Was it love at first sight?
Ann: It was. It was love at first sight. Honestly, we looked at it awhile back and then it didn't work out and we looked at other places and I always compared everything to this place. It was hard to find another place that measured up to it. When we opened the discussion back up and the negotiations came back around, I was excited we were able to work something out. I'm also a pastry chef and wedding cakes are probably my favorite thing to do. I couldn't wait to do cakes up there. I like that it's unique and you can be creative in that room upstairs because it's a blank canvas and it's appealing to brides.
Is Dan a chef too?
Ann: He is not a chef but he has worked in restaurants forever. He has worked in several types of restaurants and was a private investigator.
What changes have you made since buying The Gables?
Ann: We've been taking our time to figure out what needs to change and what should stay the same. We're getting feedback from the customers. So far most has been cosmetic – we've put a fresh coat of paint on the outside and on the inside. The chefs and most of the staff have stayed and they've been great. We've done seasonal changes on the menu like they would have always done.
What's the most popular item on the menu?
Ann: Well I would have to say it's something that's been on the menu a long time – the sauteed calamari is delicious! People rave about it.
What are some of your favorite dishes?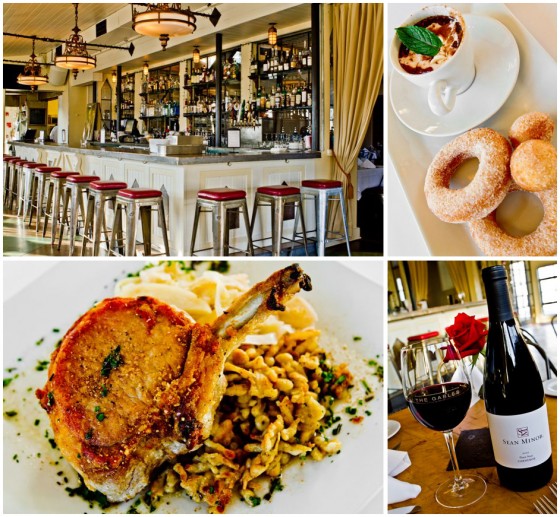 Ann: Since it changes all the time, one that is on there now is the pork chops (it's so good!). It's a bone-in pork chop served with cabbage that is cooked down in apple cider and comes with apple cider brown butter – again, it's so good. We always have a home-made pasta on the menu – Lawrence, one of the sous chefs, used to work in an old italian restaurant and he makes amazing pasta. He makes amazing ravioli. We did go daring and Dan brought up shrimp and grits from North Carolina – and, we thought is anyone going to like grits in Pennsylvania? But people love it!
Can you tell us about Wine Down Wednesdays?
Ann: That was kind of a fun thing to do. We have a great wine list so if they [diners] want to be adventurous and try a more expensive bottle of wine, it's 25% off a bottle of wine. I'd like to find a way to get that news out there. We have live music every Thursday also. I'm thinking of doing it on Friday too.
The Gables holds banquets. Is there a focus here?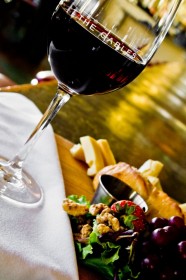 Ann: Well, we do almost everything. At the moment we can fit about 100 people there. Weddings, rehearsal dinners, bridal showers, baby showers. We have partitions we can put up if you are holding 30, 40, or 50. We can hold any size under 100 people.
What else is new?
Ann: Something fun we're starting is Mom's Night Out. If four moms come in they will get a free cheese plate and the first glass of wine at half off. That started on February 7th. We'll try it every other Tuesday and see if people like that. Being a mom myself I think this will be kind of fun.
Tell us about the entertainment.
Ann: Peter Scott Ruben played on Valentine's Day. He played Sinatra and Friends and Dean Martin. He's really good and fun. He walks around and engages with people.
One other change Ann mentioned during our conversation was the addition of a special dessert. Down in North Carolina, she had won the Chocolate Festival with her chocolate banana cake so that has been added to The Gable's dessert menu. "It's layered with whipped chocolate ganache and layer of bananas foster and served with a caramelized banana in a chocolate sauce," she told me. Sounds decadent!
Find The Gables at Chadds Ford at 423 Baltimore Pike or online at thegablesatchaddsford.com.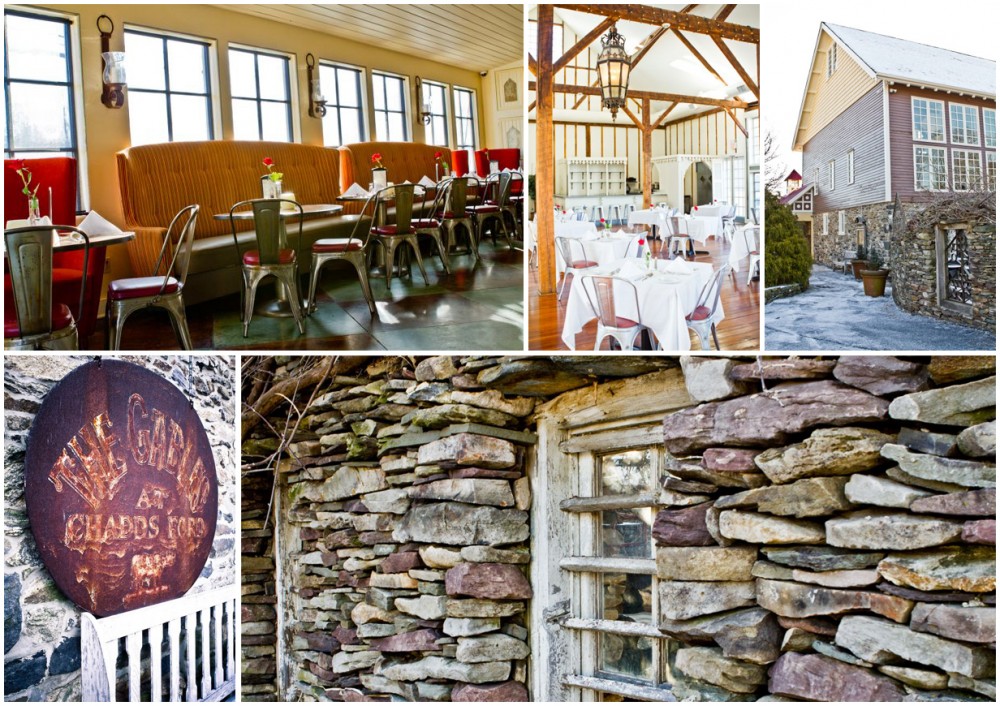 Photographs credited to Nina Lea Photography. View more scenes from our visit, available by clicking here.