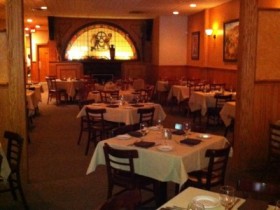 La Verona in Kennett Square is hosting Easter Brunch this Sunday from 10:30 to 3pm. In addition to their regular Sunday Brunch menu, they will offer holiday specials such as Italian Lamb Sausage over
soft herbed polenta, Braised Lamb Shank with Parmigiano Risotto. and lamb chops. They will also be serving traditional Easter Meat and Cheese Pie, as well as Ricotta Pie.
La Verona is located at 114 East State Street, Kennett Square, PA. Call 610-444-2244 for reservations.