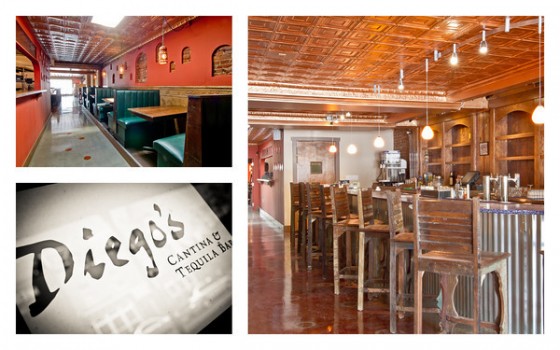 We've been anxiously awaiting the arrival of Diego's Mexican Cantina and Tequila Bar, which is tentatively set for a "soft opening" in early April – specifically on Tuesday, April 10.
Diego's is being developed by Loic Barnieu, who owns La Belle Epoque and Picasso's, two popular State Street restaurants. One night at Picasso's, we asked bartender Daniel Cronin if he had any insights into the plans for Diego's and he divulged he has been developing the tequila menu. We returned a short time later to get the scoop from Daniel on what's taking shape with Diego's.
Media Dish: What's the biggest challenge in creating a tequila menu?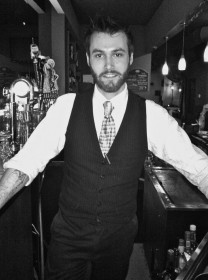 Daniel: Trying to pick forty tequilas out of the three hundred available in the state of Pennsylvania. Trying to figure out what's going to work is the biggest challenge, then trying to figure out what you can do with them. We've got forty-five tequilas! Now what?
Media Dish: What are some of the basic drinks and the more unique drinks you expect to have at Diego's?
Daniel: We'll have the basic drinks and more unique choices. So, I guess basic – we'll have a frozen margarita out of a machine. We'll do specials, and pitchers will be available. We'll also offer another level of margarita – fresh juice! We'll juice limes daily – not frozen, served straight up or on the rocks. I recommend it on the rocks – it's a strong drink. A margarita the way it's supposed to be made is mostly alcohol. Mostly alcohol with a little bit of lime juice. It's going to be an intense drink.
Media Dish: In addition to that?
Daniel: You've got to have crowd pleasers. We're going to have three original tequila cocktails on the menu – two I've tested here at Picasso and they've gone over very very well. One is sweeter and one is a bit more complex, and a third one I'm still working on. I haven't perfected the recipe yet. I think its going to be a cool drink but it might be the most difficult to approach. A couple originals, a couple of classics, sweeter things that we know everyone likes. Then, a couple of weird twists on things.
Media Dish: Can you give us an example?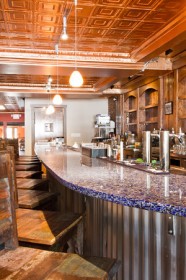 Daniel: I'm going to do a Mezcal old-fashioned. Mezcal is sort of the grand-daddy of tequila – it's an agave based spirit, but it tends to be a lot smokier. I think it will lend itself well to the old fashioned. Old fashioned was originally just called a cocktail. Spirits, sugar, bitters, water. That was it. That's all the drink is, and that's all this drink is going to be. It's going to be a cool drink, and I have to get a bottle of mezcal to test it still. Knowing what I know about mezcal and knowing what I know about this style of drink, I think it's going to be a good drink. Some classic stuff, hip stuff, weird stuff, you have to throw it together and hope that it sticks.
Media Dish: Tell us about the range of beers?
Daniel: We'll have beer in draft and bottled beer. What I'd really like to do is get some of the weirder stuff. We have 60 beers here (at Picasso's). If I had my druthers, we wouldn't carry any of the same beers, except for maybe Corona. We'll have Corona there, we'll have a couple of drafts. Because it's a cantina, we'll have Mexican beers – Modello, Dos Equis, and we'll have some hoppy beers and dark lagers. I would love to have all canned beer. (Dan laughs.) I think strictly in terms of aesthetic, I think that would be hilarious.
Media Dish: How do you go about choosing the tequila?
Daniel: You buy a lot of tequila. You go to other tequila places. We're lucky we have a lot of places we go visit in Center City Philadelphia. You order a flight or a couple of things – the bartender looks at you like you're ordering five things at once  and you take out a notebook, start writing notes and do your research.  There's industry events you can go to. You have to straddle the line between sobriety and fun, in order to try everything. There's a lot of spitting involved. It's not the nicest thing to watch.
Media Dish: How do you differentiate between low grade and top grade tequila?
Daniel: Anything that says gold on it–avoid. Or, if it says special–avoid. Like so many American companies, tequila companies will also use words that have no designation to them.
Media Dish: So is all tequila the same then?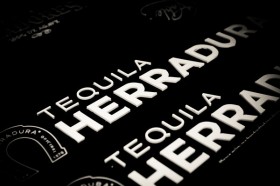 Daniel: No. God no. There's tequila and there's tequila. There's agave-based tequila that also uses other neutral grain spirits in them. Jose Cuervo Gold is a perfect example of this. Jose Cuervo Gold is a solid alcohol, but it's not a tequila that any tequila connoisseur would consider a tequila. Real tequila is 100 percent agave. When you are out shopping, you want something that's 100 percent agave, you don't want any other neutral grain spirits or sugar based spirits in there – because that's what's going to give you a headache.
Media Dish: So true tequila shouldn't give you a headache?
Daniel: (Laughs) Well, I guess that depends on each person's individual disposition. In my experience you drink too much of anything and you'll get a headache. The less doctored it is the better off you will be.
Media Dish: Like drinking a good craft beer?
Daniel: Right.
Media Dish: What are the levels of tequila?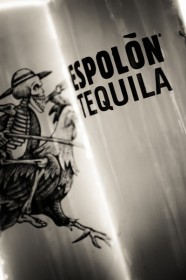 Daniel: There are three most basic delineations of tequila–blanco tequilas, reposada tequilas, and the anejo tequilas. Blanco is clear white, a clear liquid. Resposado has a pale straw color to it.  Anejo is darker and the coloring comes from how much time they spend in the barrel – so they get aged. It's most expensive because it spends the most time being aged. It's the smoothest. The char in the barrrel really calms down the heat of the tequila, makes it easier to drink, like a scotch.
Media Dish: Many people think "shots" of tequila. Are there sipping tequilas?
Daniel: There's definitely sipping tequilas. We'll have one bottle that is going to cost us over $300. If anyone does a shot of that, I'll probably die. When you get a flight (we'll have flights), some will be arranged by houses, others will be anejo flights. My favorite anejos. Probably an ounce pour of each, and it comes out with a small glass of sangrita – which is a tomato-based, non-alcoholic mix, it's like bloody mary mix and it's a palate cleanser. You sip your tequila, think about it for a minute, take some sangrita. Try the next one.
Media Dish: What's your bartending background?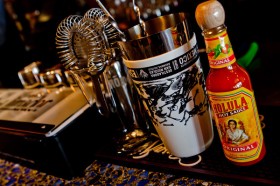 Daniel: I got started here – okay, no, that's not true. My first bartending experience I was seven years old. My aunt and uncle were throwing a New Years' Eve party and I was mixing drinks because all the adults were wasted. I had no idea what I was doing. I started working here with Loic at his wine bar next door, at La Belle Epoque. I also worked here in town at Azie, I was their day bartender for a little bit. I've been working at a bar downtown called The Farmer's Cabinet, which Drink Nation just voted it best cocktail bar in Philadelphia. Craft cocktailing and volume bartending – it's all different. I've been at Picasso's for five years, but I served for some time.
Media Dish: Whats the key to keeping customers happy?
Daniel: You're asking me to give away my secrets? (Laughs) I suppose knowing your customers is extraordinary important, what kind of personality you can use in front of them and being a little bit of a social chameleon and a little bit of a liar and a little bit of a magician I think is always really helpful too.
Photographs credited to Nina Lea Photography.