There is a lot unfolding around the Historic Kennett Square in the near future and we don't want you to miss any of it. While the details are available at Kennett Square Dish, you have to go the extra mile beyond reading and attend one or more of the many entertaining occasions for the full blown experience. Don't miss these one of a kind experiences while the weather is nice and the spirits are high!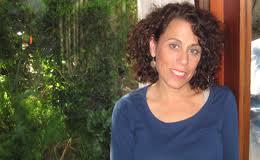 To start things off with a bang, this Friday, June 1st, scout & annie vintage homegoods presents a fun and informative evening with Hollywood set decorator extraordinaire Amy Wells.  You may have seen her work on Mad Men, House, A Single Man, or many other shows but now it's time to learn the magic behind her method.  The presentation begins at 7 pm in the Genesis Building at 101 East State St., downstairs in the Garden Level. Seating is limited – first come, first serve.  There is also a meet and greet following the program, two doors down at Scout & Annie, 125 E. State St.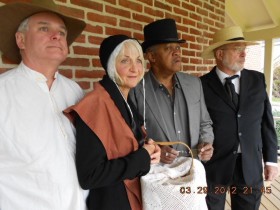 Also on Friday evening, you can catch a glimpse into the unique world of The Kennett High School Art Department by viewing their student art at the Kennett Flash, on Sycamore Alley behind La Verona Restaurant. Paired with the usual Friday's Art Stroll fun activities, which run 6 to 9 pm, you'll find the Kennett Underground Railroad Center's "History with Mystery" re-enactment, the KURC program "Has Thee Heard?", and a Civil War-era Camptown Band performing on East State Street.
Details are below for even more First Friday events unfolding which include businesses staying open late, shops and galleries featuring art exhibits, live music, special sales, light refreshments, and moments to meet the artists. That sounds like enough for us to be lured into the beautiful downtown area for an evening of fun.
200 E. State is hosting a reception and solo artist show for Jack Giangiulio. Jack is one of the gallery's most popular artists. His watercolors are bold and fluid with a hint of abstract.  Enjoy wonderful art, lively conversation, light refreshments and live music by the Ladeens.
331 E. State St. is featuring the up-cycled works of Jim Ulrich, a proud member of Dumpsters Divers of Philadelphia.  This will be Willow's biggest showcase to date, including phenomenal local artists Matthew Ryan Woolfrey, Nancy Pia, Richard Reminick, and Jeffrey Thomas Bel.  the Neil Shields band will be performing LIVE.
They relocated and are now offering their art, healing, creativity, and lifestyle services at Willow at State on 331 E. State St.  They will be sponsoring artist Eileen Smithson-Andrews and joining with Willow's artists and live music.  Healthy refreshments will be offered from 5-9 pm.
117 W. State St. will have live music at the gallery for First Friday, in addition to a display of Regina's own photographs and other gift items.
105 S. Broad St. is open on First Friday and invites visitors to come in and enjoy her new work and a glass of wine!
107 S. Union Street will be offering light refreshments and demonstrating covered jars (cookies anyone?) on the potters wheel this Friday evening.
128 S. Willow St, again opens this working studio on June 1st with a live figure painting demonstration from 6:30-8:30pm. If you missed this last month, it is worth the trip down East State St to Willow in order to see artist Neilson Carlin work.
113 S. Union Street will be open for the Art Stroll until 8pm.  ALL books will be half-price on June 1st!
116 West State Street features photography by Chris Hancock and Cork Screwed Blue returns with your favorite music from 7 – 10pm.
124 W. State Street invites you to stop by and sell your "old" gold, such unused chains or dented earrings.  They will beat any local competitor's price by 10% with a written offer.
110 S. Union St. will feature the art of cupcakes on First Friday, with some of her signature flavors and designs.
GREENABLE
112 S. Union St. invites you to join them Friday evening for free samples of Victory Brewing Company's Headwaters Pale Ale beer.  Bob Holliday will give a formal presentation on the Brandywine Watershed Regeneration Initiative at 7pm.
MYSTIQUE
112 E. State St. offers 30% OFF all Spring Dresses and 30% OFF Men's Sportscoats for the First Friday Weekend.
SUNRISE CAFE
127 E. State St. will be showing paintings by Sherry McVicker, The Barn Lady, from 6 to 8 pm on June 1st.