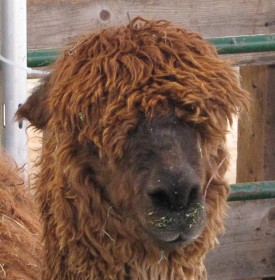 This past week (July 23 – July 28, 2012) was the annual Kimberton Fair, which has been a staple of the Phoenixville area since 1929. The fair brought back to the community the rides, food and livestock shows that everyone has come to expect over the years, with the new addition of a casino and beer/wine garden for this year. The traditional fireworks, also a favorite of our surrounding community, were shot off on Friday, July 27.
Fair-goers enjoyed the famous fair doughnuts, as well as other favorites, such as the veggies. "I go every year with my friends just to get the fried vegetables," lifetime Phoenixville resident Tim Coleman told me, "I never miss a fair!"
Other attractions included "Be a Farmer for a Day," A Suri Farm, Ltd. with their rare Suri Alpacas, as well as PA State Fair Queen Drew An Brubaker, and the Phillie Phanatic. All proceeds from the Kimberton Fair benefitted the Kimberton Volunteer Fire Company.

Click here to view more scenes from 2012's fair, all photographs credited to Sarah Gagliardo.