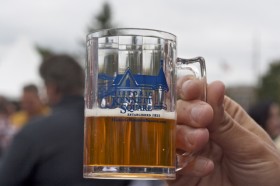 Living in the Greater Philadelphia area, a notable craft beer destination that hosts a thriving, up-and-coming lineup of start-up breweries, you'll easily find a new friend over a pint of craft beer. While staying close-to-home for beer exploration is simple enough in this area, sometimes you want to broaden your horizons, and Historic Kennett Square's annual Brewfest was (and always is) the perfect opportunity to do just that.
Since 1997, microbrew enthusiasts have flocked to downtown Historic Kennett Square for the weekend event (this year on Sept. 29th, 2012), each anticipating an adventuresome afternoon of exploring endless pours and encountering their next favorite beer. As the largest annual fundraiser for Historic Kennett Square, a local non-profit with a mission to actively support and enrich the local community, as well as preserve the historic district and small town atmosphere, the beer-infused festival always sells out and the participating brewery lineup never falls short.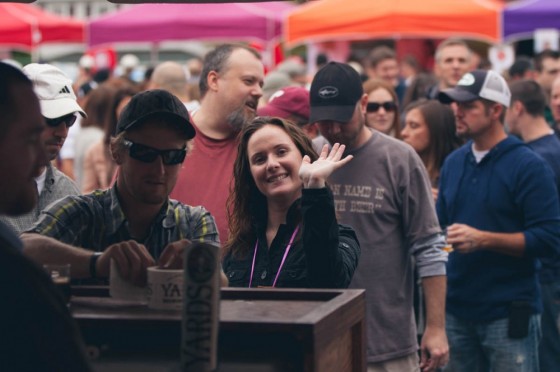 With the nationwide craft beer industry constantly on the rise, each year's attendance offers a better experience than the last, fulfilling every beer geek's quota for sampling all the hard-to-find releases in one parking lot, on one day. Myself, one of those "obsessed" beer folks that's always on the hunt the freshest rare release, was instantly giddy over this year's roster — one that featured the fest's most breweries thus far — a steep 92 participating, including many small-batch wonders.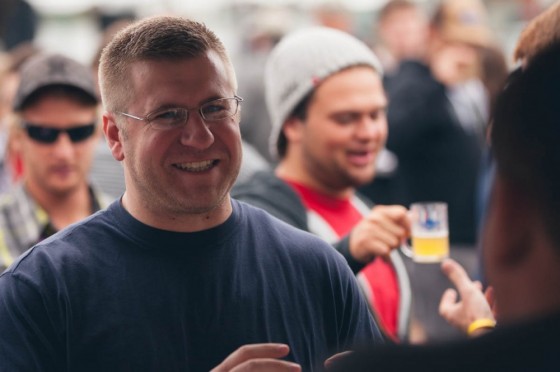 From the local well-knowns like Boxcar, Dock Street, Dogfish Head, Victory, Yards and Sly Fox, to the out-of-towners like Thomas Creek, Uinta, Wild Onion and Allagash, time quickly ticked through our hour-and-a-half sipping at the connoisseur session and our four solid sampling hours at the general admission tasting. Honestly, there wasn't a moment to waste that would excuse our sampling cups being bone-dry.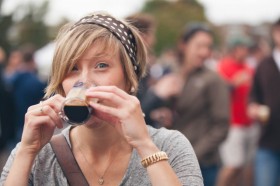 So, after conducting thorough "beer-drinking research" at the best Kennett Brewfest to date (another that made out rain-free!), we considered ourselves well-versed in what 2012's event had to offer. Find below what we ranked exceptionally-high on our beer-tasting reports. Do you have a favorite from this year's fest not mentioned in the list? Share with us your best beer tip in the comments!
Top 5 Beers of Kennett Brewfest 2012
*signifies that the beer was sampled at the connoisseur session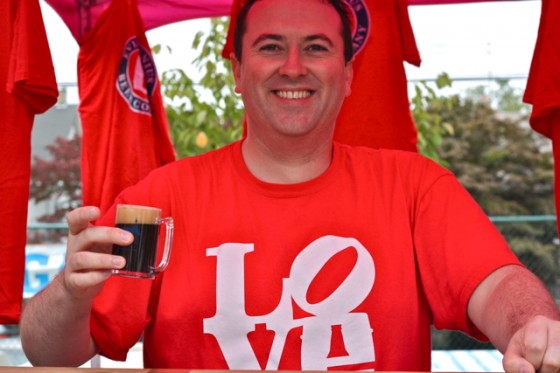 *Evil Genius Brewing Co.'s Trick or Treat Chocolate Pumpkin Porter: This West Grove-based brewery is pleasing your pumpkin beer-loving hearts this season by releasing not one, but three pumpkin beers. Thankfully, in their seasonal roster, they take pumpkin away from its typical counterpart (an ale), and infuse it in a rich, dark chocolate stout that's extra smooth since it's been accented with chocolate syrup post-fermentation.
Manayunk Brewing Co.'s Yunkin Punkin: As concocted with 300 pounds of fresh pumpkins from Linvilla Orchards, this light-bodied orange-copper ale is a nice respite from the overly-spiced ales that flood the local beer market come fall.
*McKenzie Brew House's Saison Vautour: Honestly, every time I spy this Belgian-style farmhouse ale—it's mine. I'm a fiend for the bold funk. It's conceptualization doesn't betray the beauty of the beer's roots, as it mingles citrus and spice aside a bitter, dry finish.
*Hill Farmstead's Vera Mae: As crafted with wildflower honey and dandelions from their own Vermont-based farm, this farmhouse ale is fierce and floral, packing an approachable lemon punch that lingers. Light-bodied and elegant, the sour characteristics are what attracts me the most to this straw-colored saison.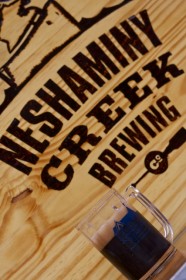 *Neshaminy Creek Brewing Co.'s Leon Russian Imperial S'mores Stout: This Bucks Co. brewery launched in the local market in June 2012, and since I favor going "bold" versus going home, this thick-bodied dark chocolate stout was well-balanced and creamy — and way less gimmicky than one would expect. Sure, each barrel of the beer was crafted with 45 pounds of handmade marshmallow fluff, 16.5 pounds of bittersweet Bakers chocolate, and 30 pounds of crumbled graham crackers, but cocoa remained the major player in the final product with the 'mallow and the crackers lightly prevalent in the backbone. Oh, and it's an 11.6% ABV, so watch yourself (I know—it's hard).
Honorary mentions (read: worth trying 'em if you spy 'em): Ommegang's recently-released Scythe and Sickle, a rich, grain-heavy harvest ale that comes in the middle-of-road between Oktoberfests and Pumpkin Ales; Stillwater's strong pale ale, As Follows, that packs a crisp cider-like sharpness and is structured hop-forward; and anything from Argilla Brewing Co., a nanobrewery in a Newark-based pizzeria that's worth checking out (the Rye Porter proves excellent).
Learn more about the Annual Kennett Brewfest by visiting them online kennettbrewfest.com. View more scenes from the 15th Annual Kennett Brewfest by clicking HERE. Visit the Town Dish's Photo Booth in-between your tastings, too? View those photos HERE.
Photographs credited to Gary Colyer & Amy Strauss.